Class times and days are made upon the student and teacher 's availability, from 8:00 a.m. to 5:00 p.m., Monday to Friday for the on-site class. Usually classes are from 8:00-10:00, 10:00-12:00, 1:00-3:00, & 3:00-5:00. For the off-site class, the tuition fee is possibly higher, depending on the distance of the place. Each class is based on a 2 hour per day session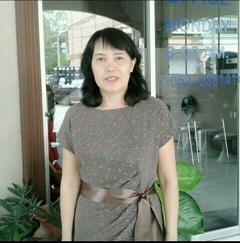 | | | |
| --- | --- | --- |
| Individual Classes | Hours | Fee's |
| Full-Time (Mon-Fri) | 10 hrs. per week | 7200 Baht/Month |
| Part-Time (Mon, Wed, Fri) | 6 hrs. per week | 4800 Baht/Month |
| Part-Time (Tue & Thur) | 4 hrs. per week | 3200 Baht/Month |
Group rates (a group is two or more individuals in a class)
| | | |
| --- | --- | --- |
| Group Class | Hours | Fee's |
| Full-Time (Mon-Fri) | 10 hrs. per week | 5300 Baht/Month |
| Part-Time (Mon, Wed, Fri) | 6 hrs. per week | 3800 Baht/Month |
| Part-Time (Tue & Thur) | 4 hrs. per week | 2800 Baht/Month |
*All fees are inclusive of 7% VAT. Note:
Full payment is due before class begins. To ensure a place in the class, we suggest a deposit, or confirm your reservation with the office.
Each group class must have at least 2 fully - paid students to open. If there are less than 2 students, the class may be canceled or the individual rate applied.
If the class is canceled, full deposit or payment will be refunded upon return of the AUA receipt. NO refunds once the class begins.
The number of study hours for each group class is approximated since Thai holidays are included in the course schedule.